We offer Worldwide Shipping !!!
"Pay Only $2.95 for SHIPPING To the USA and CANADA." We ship within 24hrs as of receiving payment.
Thank you for your support and business.
25% offer on any purchase of $50.00 +
In order to take advantage of this offer - Please use this code g39123912 till Sunday June-16-2013
Our Belt Buckle designs, fashions and colors are all top of the line! Upgraded on a regular basis in order to meet the Belt Buckle Fashion World aggressiveness and forecasts of our major fashion mall department stores and online clients. Our Belt Buckle quality is also a top notch above others, since we enjoy a better understanding of Belt Buckle making for over 25 years!
PAYMENT METHODS ACCEPTED - We accept all the above Credit Cards, through PayPal Payments. If you're not a member do not worry. PayPal will only process your Credit Card Payment, just like any regular Credit Card Processor. You are not obliged to become one, if you do not desire!
Buy now and pay later! Now you can also choose the NEW "PayPal Bill Me Later" to fund your purchases and have flexibility when you pay your bill. -PayPal Bill Me Later is a convenient and secure way to pay on the web. It lets users pay without using a credit card. At checkout, simply provide your birthday and the last four digits of your social security number and your purchase is complete. It's that easy! There are no codes to find or account numbers to remember.
PayPal is the safer, easier way to pay and get paid online. You can use PayPal to pay for items on eBay or thousands of online stores that accept PayPal. PayPal keeps your financial information securely encrypted and doesn't share it with sellers or merchants. When you pay with PayPal, you'll be covered with PayPal Buyer Protection for all eligible items. If an item doesn't arrive or doesn't match its description, we'll help you get your money back.
Learn more about the benefits of using PayPal at http://www.paypal.com Create your PayPal account now, when purchasing one of our items! PayPal makes it easier for you to create an account so that you can start using it. Fill up the payment and password information when purchasing an item, click Agree and Continue button, and your account is automatically created. PayPal will also store your financial details in your account so you don't have to enter it every time you make a purchase.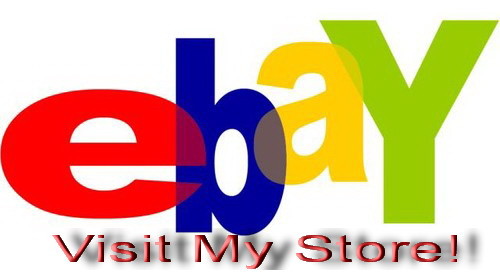 Need Help call 514 500 0990 or 914 233 3939 via skype--->